Don't worry, be happy! Yes, that's the spirit folks! Take a look at this amazing DIY Smiley Face Balloon Wall Art Tutorial and bring a boost of happiness into your home.
Balloons are fun and fill you with positive energy. So don't waste time, start working!
What you need:
– Projector
– pencil
– 5" mini balloons (in yellow)
– 11″ balloons (in yellow and black)
– balloon hand pump
– double-sided Shurtape
How to do the job: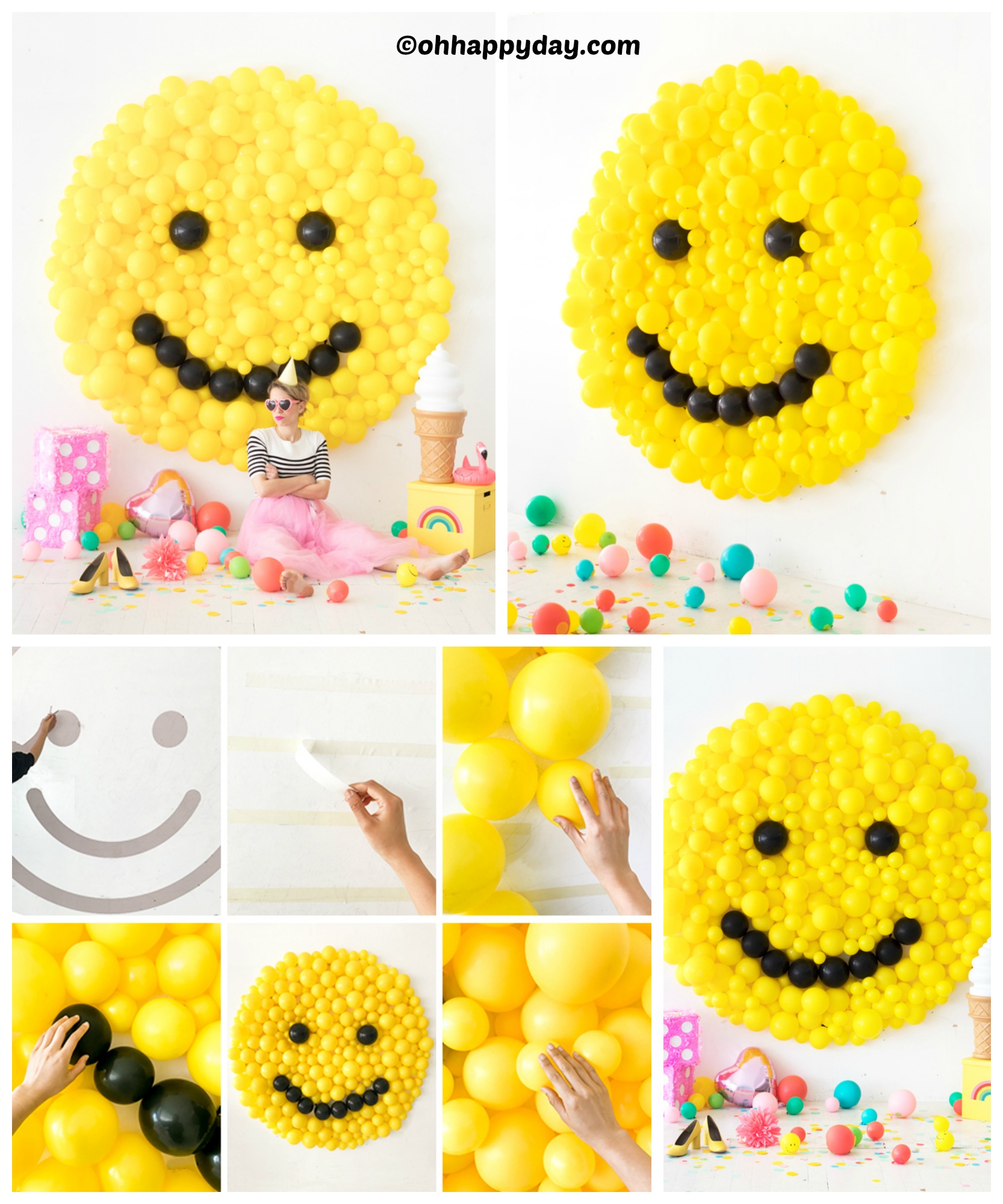 (all images by ohhappyday.com)
For the full tutorial go to How to: ohhappyday.com
Are you ready? How hard was it? We'd love to hear about your craft results – just leave a comment with your opinion below.