We're all about reusing , recycling and upcycling. Why waste old objects and create a gap in the budget? Better let's DIY!
We have a great DIY project idea for you today : how to transform an old picture frame into an awesome white tray! Nice and shiny for the Christmas table!
Ready for the challenge? Take a look at the following cool DIY Tray from Old Picture Frame tutorial and get busy!
Just get your materials and follow the steps below.
What you need:
– old picture frame
– spray painting
– black and white scrapbook papers
– adhesive spray
– screws
– metalic handle
– small ornaments to decorate it
How to do the job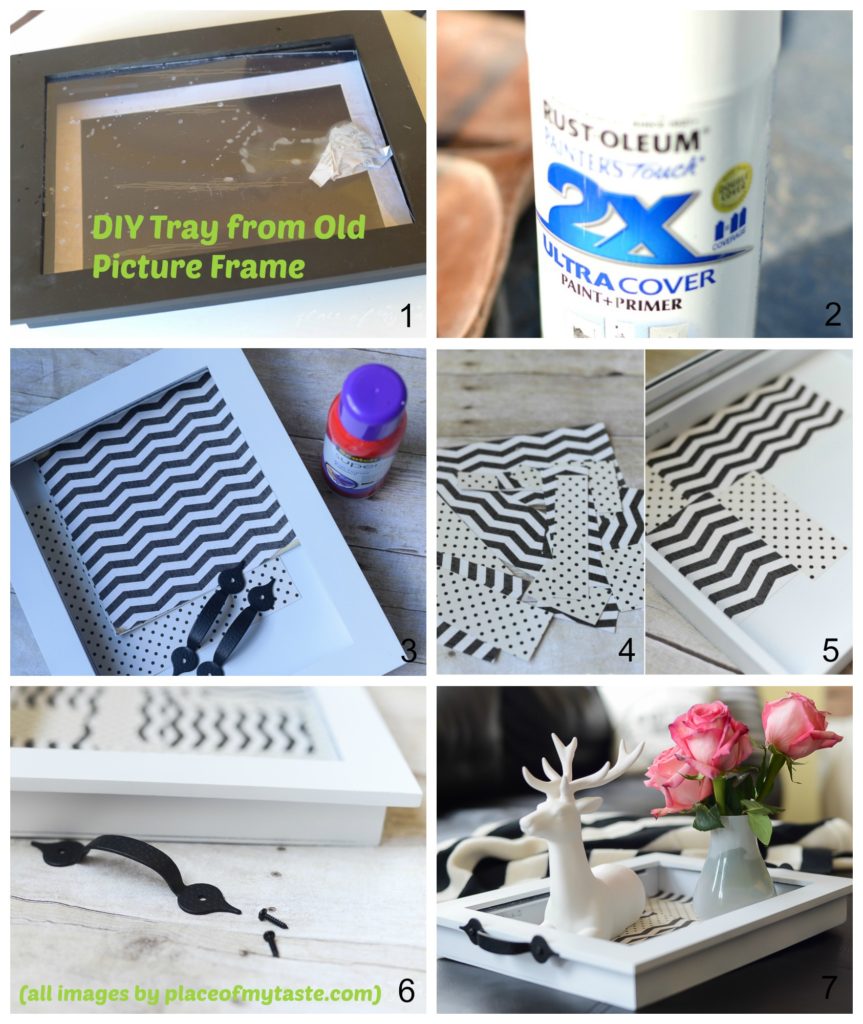 (all photos by placeofmytaste.com) 
Ready? How hard was it? We'll love to hear about your Tray from Old Picture Frame, just leave a comment with your opinions bellow.
For the full tutorial, please visit: placeofmytaste.com.